We at Green Energy Associates provide a complete range of Electrical Audit Services with best reference and guidelines adopted across the Pakistan. We perform safety audit based on the international electrical safety standards, occupational Safety and Health Administration (OSHA) and National Standards.
The key objective of Electrical Safety audit is that the Workplace is to reduce human exposure to the hazards of shock, arc flash, and arc blast while working on or near exposed electrical conductors or circuit parts that are or can become energized. It provides to help companies establish a practical safe working area for employees who are exposed to electrical hazards arising from the use of electricity in activities such as commissioning, installation, maintenance, and uninstallation of equipment.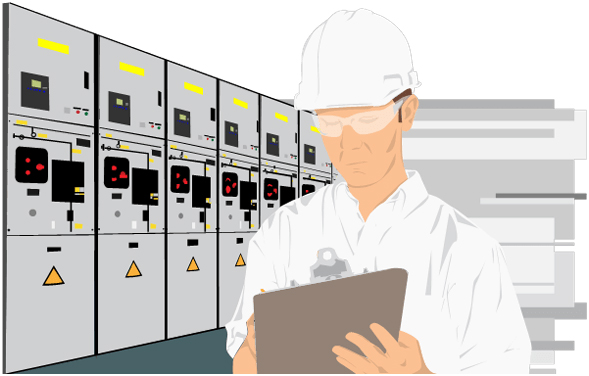 Benefits of Electrical Safety Auditing
Prevent loss due to electrical hazards
Compliance with statutory regulations, and follow safety standards
Increased levels of safety
More efficient use of resources
Clarification of electrical safety responsibilities
The identification and elimination of safety hazards
Ensuring longevity of your expensive electronic equipment like computers and other machines
Ensure peace of mind in your client's mind that their valuable information like data and other documents is safe from electrical hazards.
Improvement of employee morale
Development of a dynamic record of safety performance
Creation of positive cycle of safety improvement
Improvement of management awareness of electrical related problems
Ensuring compliance with Government and industry safety related work practices.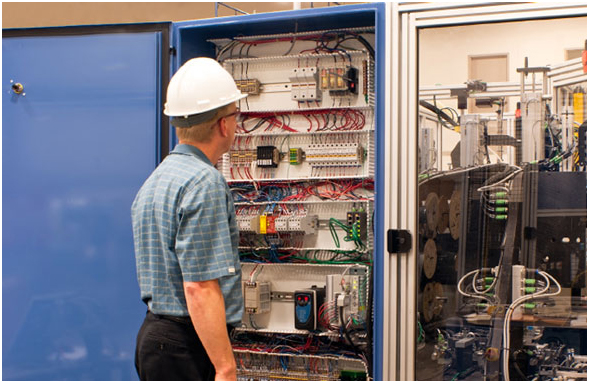 Scope of Electrical Safety Auditing
| | |
| --- | --- |
| 1 | Physical inspection to identify electrical hazards (shock, fire, explosion, overloading) and to suggest electrical safety solutions |
| 2 | Thermography of all electrical major areas. |
| 3 | Identification of loose connections / terminations, |
| 4 | Identification of oxidation at the cable termination points |
| 5 | Identification of Dust deposition at terminations |
| 6 | Identification of Defective lug crimping, overloaded or imbalanced circuits, |
| 7 | Identification of Faulty breakers, damaged switches, faulty fuses and other hazardous electrical conditions |
| 8 | Review of building lightning protection system (need, adequacy, installation and maintenance) |
| 9 | Identification of Harmonics Waves |
| 10 | Review of hazardous area classification and selection of flameproof electrical equipment in the building, including maintenance aspects (if applicable) |
| 11 | Review of electrical preventive maintenance system (including tests, documentation, history cards, etc). |
| 12 | Review of electrical systems & procedures (work permits, interlocks, lockout tags, etc). |
| 13 | Assessing the integrity of insulation& Continuity tests of cables. |
| 14 | Review of the earthing system (installation & maintenance aspects), including sample earth resistance tests |
| 15 | To identify areas of overloading by carrying out load current measurements and compared against cable current carrying capacity. |