Our occupational health and safety audits measure your business' health and safety management systems to determine your level of compliance with relevant legislation, codes of practice or standards.
An OHS system audit will look at your entire system, including your health and safety documentation, policies and procedures, incident reporting system, training records and measure how effectively it is actually being implemented. A comprehensive gap analysis can be provided with recommendations to help you address any areas of non-compliance.
We have team of OHSAS 18001 certified lead auditors and expertise to conduct a range of OHS audits including audits against:
OHSAS 18001 Certification
Local legislation and regulations
Codes of Practice
Your own system
 Our Approach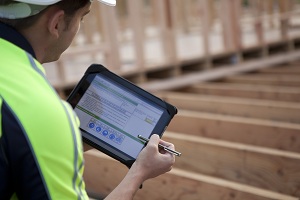 We issue you with an Audit Plan outlining the scope of the audit, introducing you to your auditor and their qualifications and the plans for conducting the audit.
For OHS Audits one of our auditors will conduct the audit on your site.
Our auditor will thoroughly work through your site and identify any areas of concern.
Identify the risks and the levels of those risks within the workplace;
Identify strengths and weaknesses in your safety procedures;
Assess whether your safety procedures are legally compliant;
Compare current documentation and practices against best practice and legal obligations;
Recommend improvements in your safety procedures;
Ensure that there adequate resources available to manage OHS.
Ensure that the resources devoted to health and safety are being utilized effectively.
Comprehensive Audit reports are issued once the audit has been completed. All reports include areas of non-compliance and recommendations. Photographs will be including for Site Risk Assessments.
We can also help you to address issues raised by a system audit and implement recommendations. This may include further development of your OHS management system or policies and procedures to help you comply with required standards.